Managing Director
Producer
Mark Chrisp (Click for Reference)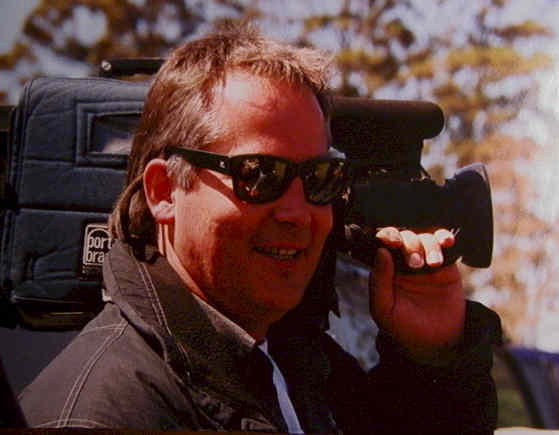 DOP / Editor & Web Design
Mark started his interest in photography while attending Kings College, winning photographic awards for his work. From photography he moved to film in 1981 filming underwater life in Greatbarrier Reef Australia that kindled his interest in film and television. Returning home he started Gisborne Video Productions in 1987 and in 1989 Television New Zealand awarded him a contract to film news, documentaries and current affairs. Since then he has worked on many programs and commercials for many companies and broadcasters. (Refer to happy customers). International Television Association ITVA awarded him for achieving a high standard of video communication and video craft.

Reference From:
Planning Manager, TVNZ
Mike Todd states:
"Mark is one of those rare individuals who display the highest commitment to his chosen profession. He sets the best standards for himself and expects the same from those who work with him.
Mark is honest, courteous and extremely motivated. His love and passion for television set him apart from most of his peers. He has deservedly gained a strong reputation as a reliable and quality camera operator, who has the skills to work across a variety of projects.
In the 10 years that Mark has worked on a freelance basis for Television New Zealand, he has worked on news, current affairs and documentaries. Among the programmes he regularly contributes to are One News at 6pm and Holmes.
One of Mark's great strengths is his all round knowledge of the fundamentals of television. He is not only a top camera operator, but has an intimate knowledge of the sound requirements of television, and is an accomplished editor.
On a personal level it must be said Mark has a rare "people touch", which has often seen him get that something special from his on screen talent." (Letter Dated 2000)
A full copy of this letter can be obtained please email admin@gvp.co.nz with your request.

Business Partner:
Philippa Chrisp
Camera Operators
Graeme McKay, Ross Nichol, Philippa Chrisp
Sound Engineers (Past & Present)
Peter Hoogerbrug, Ross Nichol, Andrew Kirk, Bradley George, Philippa Chrisp, Graeme McKay, Tessa Chrisp, Peter Swann, Mike Coyle, Mathew Bailie, Deb Primrose, Kim Harris, Henry Hansen, Nicky Hansen, Shelagh Nolan, Peter Nolan, John Patterson, Sally Chrisp, Jude Patterson, Patrick Mackay,